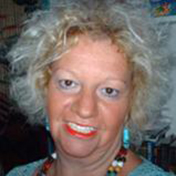 Bevereley Leichtag
A teacher since my teens, an ESL teacher for the last 16 years, I am in love with the English language and enjoy sharing my passion with you. When I am not teaching, I am studying to become a Psychologist. Having travelled and taught in various countries worldwide, I enjoy discussing with students culture, business, economics, politics, medicine and fashion too. Passing job interviews and all forms of examinations is my speciality. I look forward to speaking to you soon.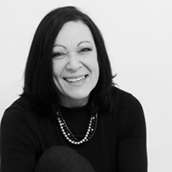 Fiona
I taught English as a second language for five years in South Korea and Taiwan. I have been teaching English online since summer 2014. I think learning a second language should be interesting, fun and relevant so I use lots of real life situations and props to help my students learn. I have taught from ages 2 - 60, and from beginners to very advanced levels. In particular I have a lot of experience with children but am equally comfortable teaching teenagers or adults and I have experience with business English. If you have any particular problems I am happy to create lessons based on them. I have been writing my own lessons for five years. I look forward to meeting you!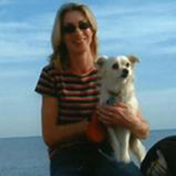 Judy Dodd
Originally from the North East of England, I moved to London in my early twenties and worked in Human Resources firstly for the National Trust and later for the NHS. In 1997 I left the UK to live in Greece and after returning in 2000 I obtained the TEFL certificate. Later the same year I moved to Spain and have been teaching Spanish and English for the last 10 years.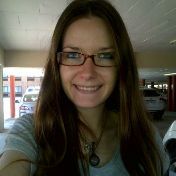 Bernadette Behr
Bernadette is a native English, TEFL certified teacher from South Africa, most passionate and caring - she aims to provide you with all of the necessary tools for learning language in a comfortable and happy environment. Bernadette has a wealth of experience, due to working for various online companies where she won the Private lesson award for three years in a row. She is certainly a most passionate and unique teacher, having worked in the field of education since 2010, where she started off with teaching child art. After earning her TEFL qualification in 2011 - she decided to move into the field of Teaching English as a Foreign language, full-time. She has an extensive knowledge of how to help students overcome typical nuances , as well as teaching vocabulary memorization techniques. She has helped exam students achieve band scores of above 7 for IELTS and all of her TOEIC and TOEFL students have passed with flying colours.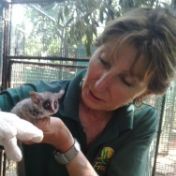 Antonella Tilard
I`ve recently moved to Italy from Johannesburg, South Africa. My primary focus has for a number of years been in training, specifically in the Telecommunication and Corporate business arena. This fact combined with the experience gained from teaching English as a second language has I believe, given me the insight to match comprehension levels of adult learners from various social backgrounds and in so doing meet their expectations in a simplified manner.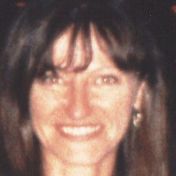 Elizabeth Cason
Born and bred Australian. In 2012, I moved to Rome, Italy for personal reasons. I have a Degree in Education ,a CELTA Certificate from Cambridge and have been teaching English for the last 15 years. I am an animal lover, enjoy outdoor sports .I absolutely love bungee jumping and canopy tours. I believe in working with my students to improve their skills, gain confidence and courage so they can effectively communicate their messages in English.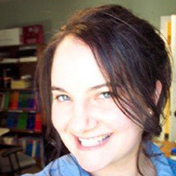 Kate Kerridge
I am from Brighton, in the South East of England and I have been living in Spain teaching English since 2007. I teach conversational English at all levels and have a lot of experience with business English and exam preparation classes. I create each class specifically to suit an individual students needs and provide a relaxed, interesting, friendly learning environment where students are comfortable to talk. I have been studying Spanish for the last 8 years and so I understand the challenges of learning another language and the importance of teacher support in building up confidence to communicate. In my free time I like visiting new places, hiking with my dogs in the mountains and seeing my friends.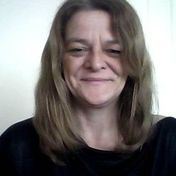 MaryAnn Wood
My name is Maryann and i am from Worcestershire in the middle of England. I am living in Spain and have been here for about a year, prior to Spain i was living in Turkey and China respectively. I have been teaching online for about 3 years and I have developed lots of material that is online friendly. I take a student centered approach to learning what this means is that I develop material for the lesson based on your needs. I like students to look forward to a lesson with me and feel at the end of it they have learned but in a way that is not a chore or boring. We will make a guide and work out what you want to learn from the lesson. I can help to guide you through conversation, business situations and exams such as the Cambridge exams and IELTS.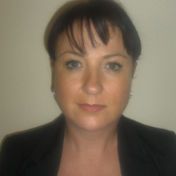 Gillian Kell
My name is Gillian and I currently live in Spain after spending some years in Romania, Greece and Australia. I have developed a passion for the English language and I have spent the past ten years helping students improve their skills for business, academic purposes and examinations. I like to get my students speaking! I have a Degree in English, a Trinity Certificate TESOL and I am certified to teach English in further education institutions and colleges in the UK. I dont really have a lot of spare time, being the mother of twin seven year old boys, but when I do snatch a few minutes I enjoy cooking Asian food, reading, walking and self-development.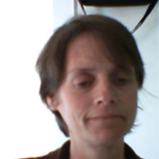 Sharon Roberts
My name is Sharon and I am 47 years old, I was born in Stockport,which is near to Manchester. I currently live in Spain with my husband and my hobbies are swimming, reading and learning Spanish. My method of teaching English is to use pictures, videos and I use my imagination to try to make the lesson as interesting as possible. Every student for me is different, and each class creates a different challenge, but I have to admit that I still love teaching.