General English with ESL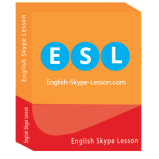 General English lessons with ESL provide a strong foundation for everyday English communication.
Our teachers specialise in helping students feel comfortable talking to a native speaker, improving your confidence, vocabulary and grammar when talking about everyday situations.
Often non native speakers feel nervous when talking in English, or do not feel they have a good level of vocabulary to express themselves as they want. Our professionally trained teachers will help build your vocabulary from day one, discussing different interesting topics and helping to fix mistakes in your pronunciation and grammar.
All our online learning materials are provided free of charge, we provide all the teaching materials, there are no extra charges
Below are some examples of general English packages, it is also possible to mix general English with business English.
Suggested General English courses
+ General English conversation for everyday situations. - Learn to speak like a native with relaxed conversation lessons regarding everyday situations which will boost you confidence, vocabulary and fluency in English.
+ General English conversation with emphasis on grammar and pronunciation. Mix grammar exercises with real life situation, the fun and effective way to really improve your grammar and pronunciation.
+ English in the news - Talk about the issues that matter with up to date discussion regarding current affaires around the world. A great way to keep up to date with your vocabulary and discuss real life situations with a native speaker
+ General English conversation for children and teens. Extra practice can go a long way, one to one lessons with a professional teacher can dramatically help to build grades and provide a real advantage when it comes to the exams
These are just an example of some of the courses we provide for general English. All our courses are tailor made for each student, so please contact us to discuss your unique requirements.
Contact us today to discover how we can help build you English language skills. Or why not take a free trial lesson to find out more.