Zoom and Teams English lessons with ESL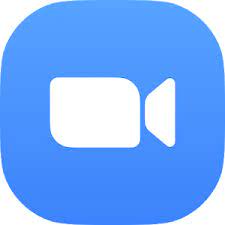 Zoom or Teams English classes with ESL provide the perfect platform to improve your English.
Online English lessons by Zoom and Teams are now available as an additional teaching platform, providing flexibility and choice for our English learners. Zoom and Teams have become some of the most popular forms of video conferencing software, with many of us using it for business meetings and social calls. Zoom and Teams lessons provide an excellent method to learn English quickly and effectively with our professionally trained native speakers.
Why choose Zoom or Teams English classes?
A Zoom or Teams English class allows you to take advantage of this innovative software, providing a useful alternative to Skype English lessons. Zoom and Teams are very easy to use and provides high quality video and sound with a range of great features that can be a real benefit in an online lesson. To start enjoying Zoom or Teams English lessons it is possible to download the Zoom App or download the Teams App for free and set up your own personal account, or you can simply connect via any Web Browser.
How English lessons by Zoom or Teams work.
At the start of the lesson the teacher will send you a link to their English lesson meeting room, once clicked you enter a password and then join the teacher for your personal English lesson. In the meeting room you will be able talk to the teacher via web cam, send messages via the web chat and the teacher can even share their screen and send files. This makes Zoom and Teams English courses very interactive and creates a fully immersive learning experience. Our students enjoy all the benefits of a face to face English lesson, but with the great flexibility of an online lesson.
Zoom and Teams English lessons have the following features
+ HD video and audio quality, with no delays.
+ Use on many forms of device, such as laptops, tablets and phones
+ Instant messaging, screen sharing and live annotation
+ Possibility to record sessions to play back later
If you would like to try English lessons by Zoom or Teams then why not take a FREE trial lesson, just fill in our form and we will get back to you as soon as possible to arrange your lesson.
Contact us today to discover how we can help build you English language skills.